Time to leave the comfort of my own bed! The significance of yesterday's finishing line and today's starting point was very poignant for me. The Commonwealth War Graves is Létra mark the point where the journey of the crew of Mosquito DZ 636 ended and where my interest and desire to know more started.
Mine will end where theirs started.
There are 2 Commonwealth War Graves here, part of the communal Cemetery of Létra. It is right that the remains of these brave airman should lie with the very community that gave them a full military burial. 74 years ago
Pilot – Flying Officer Dennis Kieran Flaherty.

Navigator – Flying Officer John Christie.
My neighbour Vincent accompanied me for the first part of today – Thank you Vincent.
At the war graves, by coincidence, we met one of the ex-mayors of Letra, Bernard who was has maintained contact over the years with John Christie's nephew in the UK David.
The Mosquito that crashed above Létra was one of 9 Mosquitos that took off from RAF Woodhall Spa, Lincolnshire, late evening on 26th July 1944. There were the Pathfinders to assist 171 Lancasters who were to bomb the marshalling yards at Givors to disrupt the ability of the German Army to reinforce their troops in the north of France – 50 days had elapsed since the D day landings, and the Germans were in retreat.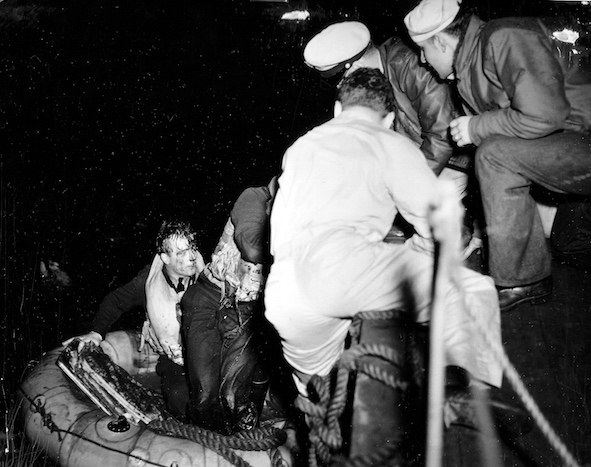 On this night there was a horrendous storm. At least 6 of the 9 Mosquitos returned to base early. One ditched in the English Channel having lost navigational ability due to the storm.
It is highly likely that Mosquito DZ 636 was involved in a mid-air collision over the target area. Eyewitness accounts describe it circling over the Forêt de Brou – this is consistent with a mechanical problem in its primary engine resulting in a catastrophic loss of control and inevitable crash.
The Pilot and Navigator were buried on 31st July 1944 in Létra.
Check out the "Mosquito in the Forest' for more details
Progress
Distance - 258,38Km
Climbing 3370 metres
15 hours 3 mins in the Saddle