TONNERRE TO VENEUX - LES - SABLONS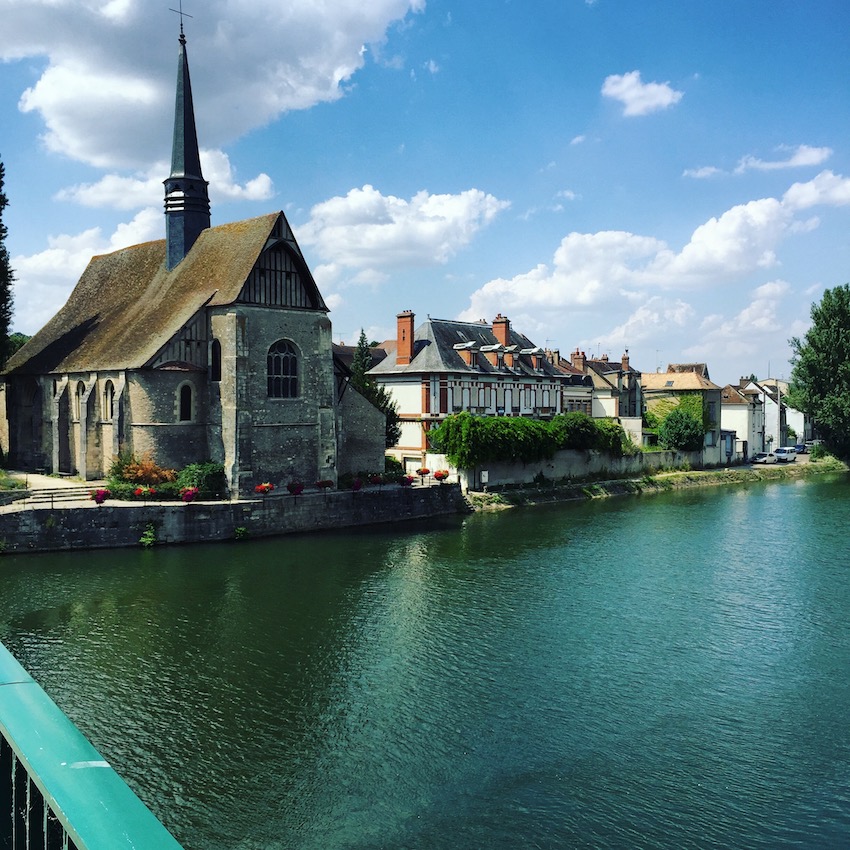 The final 50 km following the canal de Bourgogne and then I headed north following the river Yonne which will eventually meet with the River Seine near the end of my day's ride and ready for my journey into Paris.
This was a very heavy cycling day with little time for sightseeing. I decided that despite the climb a visit and break in SENS would be worth it. Sens is incidentally twinned with Chester, where I would, in my past life, often do summer foot patrol wearing a big hat.
On those occasions  I remember the hordes of French School children, probably on instructions from their teachers, practising their English by asking the 'British Bobby' for directions.  Perhaps it's time to get my revenge … now, what's it to be: Police Municipal, Gendarme or CRS – They are all here.
On June 14 1940 the Germans entered Paris, crossing the River SEINE. The next obstacle for the invading forces was the YONNE and in particular, the Pont-sur-Yonne where the bridge was intact. After considerable attacks by German aircraft and a fierce battle on the ground with significant numbers of casualties, the old stone bridge was blown frustrating the German advance.
The city of Sens with its rich medieval history was occupied by the invading forces from June 15th 1940. It was subject to considerable damage to its infrastructure, buildings and places of worship. There were numerous deaths and casualties and over 10,000 prisoners in the camps in Sens alone.
It was finally liberated around Monday 21st August 1944, initially by General Patton's 3rd Army who quickly handed over to FTP Kléber and Ferry Groups.
Progress
Distance - 640,26km
Climbing 4707 metres
37 hours in the Saddle
This post is also available in:

Français