Via the home of the Mosquito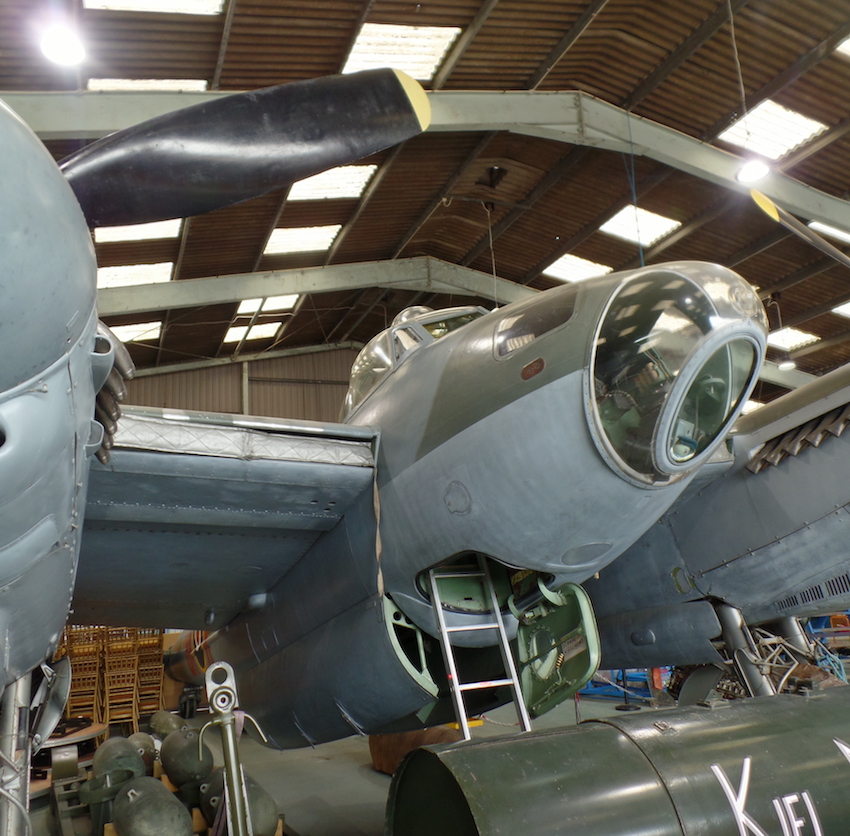 At Last leaving London on the home stretch to Lincoln.
I left Westminster and cycled the short distance to Kings Cross Station to RV with my daughter Katie to continue for the next two days. It's so much easier with company.
We headed to the de Havilland Aircraft Museum near to London Colney and onto Ampthill to spend a night at the house of a good friend.
The de Haviland Aircraft Museum is somewhere I had always wanted to go. Unfortunately the slow exit north from London meant I did not have the opportunity to keep our Rv with Ralph Steiner the Trustee / Vice Chairman of the Museum.
We did, however, have the opportunity to get up close and personal with the MK IV Mosquito.
First off I located and photographed the parts of the aircraft that I have recovered from the crash site in France.
The second point of interest was an exhibit that showed basic instructions in the event of one engine failing during the flight. I had been told by a pilot friend of mine and an expert in flying multi-engine planes that with the Mosquito, one engine acted as the master and one as the slave.
It is apparent that the Mosquito in the Fôret de Brou was circling above the forest before it crashed. Witnesses suggested that it was looking for a place to land. My 'expêrt' suggested that the circling was caused by lack of control during one engine failure.
De Haviland's belief in the Mosquito resulted in the Aircraft being put into production within two years from the drawing board to the assembly line. It was primarily made of wood, a non-strategic material and 7781 would eventually be built by many types of factories in the UK, Australia and Canada.
Progress
Distance -1442km
Climbing 11263 metres
89 hours in the Saddle
I Think my original estimates were wrong!
We're exceeding the target!

£146 Donated over target!
Old Target of £2000
This post is also available in:

Français