...and finally to Woodhall Spa.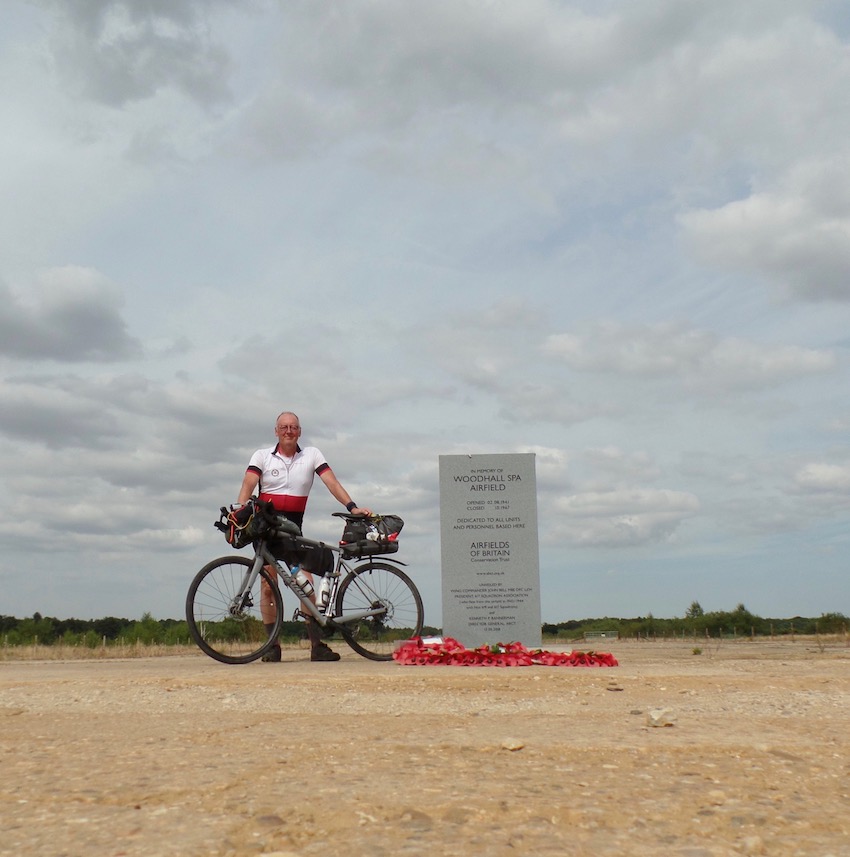 Cycling wise – today was an easy run up from Knipton to Woodhall Spa. I had intended to travel via RAF Syerston, which had been the base of 106 Squadron when the Admiral prune left at 18:10 hrs on 4th February 1943, and crashed near to Valsonne, killing 4 of the crew. Unfortunately, I could not get authorised for a visit. So I headed directly to Coningsby.
Passing RAF Coningsby a very busy day for all the Typhoons but the Battle of Britain Memorial Flight remained in their hanger, their next scheduled outing being 16:30 tomorrow.
It was then on to visit the remains of RAF Woodhall Spa and also the Thorpe Camp Visitors Centre for a great visit meeting all the volunteers and Mike Hodgson the Founder and General Manager.
A quick visit to the 617 Squadron memorial in Woodhall Spa and the finishing for the day at The Petwood Hotel.
A great last FULL day!
RAF Syerston
Syerston was built as part of the bomber expansion in the late 1930s but did not open until 1 December 1940. The first aircraft were Vickers Wellingtons crewed by Polish flyers. In July 1941 they were replaced by members of the RCAF flying Handley-Page Hampdens. From December 1941 until 5 May 1942, the base was closed whilst a concrete runway was built with two T2 hangars. When it re-opened, it became part of No. 5 Group. In 1942 several squadrons of Avro Lancaster aircraft arrived. In 1943 Bill Reid of 61 Squadron won a Victoria Cross on a mission flown from Syerston.
At 18:10 hrs on 4th February 1943, the Lancaster Admiral Prune took off with eight officers on board. Their mission was to attack targets in Turin, Italy. During the outbound journey, both port engines failed and the Lancaster crash-landed on a hill at Valsonne, a village 45 km northeast of Lyon.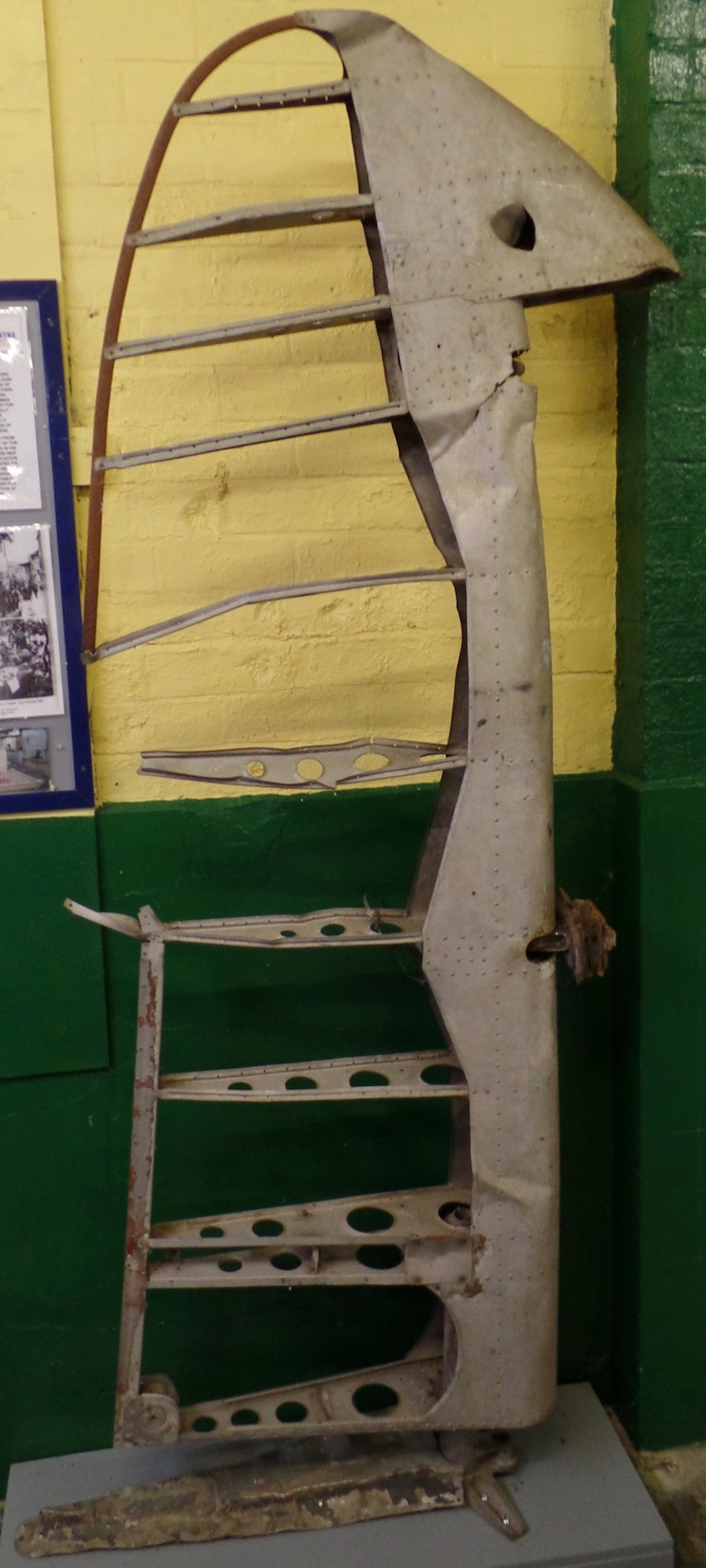 RAF Coningsby
RAF Coningsby was opened in 1940 as a bomber station.[3] No. 106 Squadron RAF arrived in February 1941 and No. 97 Squadron arrived in March 1941.[3] Hard runways were laid in early 1943 in preparation for heavy bombers being stationed, part of 5 Group.[4] No. 617 Squadron were at the station from August 1943 – January 1944.[5] Their officers' mess was the Petwood Hotel at Woodhall Spa. 61 Squadron were stationed with Lancasters from February–April 1944. On 12 November, 61 Squadron aircraft equipped with Tallboy bombs sank the Tirpitz in Operation Catechism. 175 aircraft were lost during the war.
It is also now home of the Battle of Britain Memorial Flight, whose mission is to maintain the priceless artefacts of our national heritage in airworthy condition in order to commemorate those who have fallen in the service of this country, to promote the modern day Air Force and to inspire the future generations.
Flown by regular serving RAF Aircrew, the Flight operates six Spitfires, two Hurricane Mk 2Cs, a Lancaster as well as a C47 Dakota and two Chipmunk aircraft (primarily used for training).
Thorpe Camp Vistors Centre.
Thorpe Camp started as a repository for all the artefacts and information from 627 Squadron. It is based in the old dining area of the squadron. The centre was formerly part of No.1 Communal Site, RAF Woodhall Spa, and was built in 1940 with a planned lifespan of only ten years! The site included the Officers and Sergeants Messes, Airmen's Dining Halls and the NAAFI building, together with Ration Store, Latrines and Ablution Block.
The Thorpe Camp Preservation Group established the Visitor Centre in 1988 to commemorate those Airmen who flew from the airfield in World War II. 97, 619, 617 (Dambusters) and 627 Squadrons were based at RAF Woodhall Spa.
I was welcomed by Mike Hodgson who showed me through to a display specifically about the crashed Mosquito in le Fôret de Brou and the burial of Christie and Flaherty in Létra.
It was a great display – and two items of particular Interest.
1 The rudder that was given by Jean-Paul Bassett a resident of Chatillion to David Christie, the nephew of FO John Christie. David transported it from France to the Thorpe Camp Centre.
Secondly, and here was TREASURE – I had been searching everywhere for this – A photograph of FO Dennis Keiran FLAHERTY. FO FLAHERTY was only on his second mission when he was killed, Mike told me that although there are no longer any reunions of the survivors of 627 Squadron (only one is still living) in the days for the reunions no one could recall FO FLAHERTY. He came and went so quickly.
When I return to France I will update the main site with all the information gained from this visit. I also look forward to sending them some of the items I have too!
Progress
Distance -1688km
Climbing 12931 metres
104hours in the Saddle
We're exceeding the target!

£251Donated over target!
Old Target of £2000
This post is also available in:

Français