Paris to Courcelles sous Thoux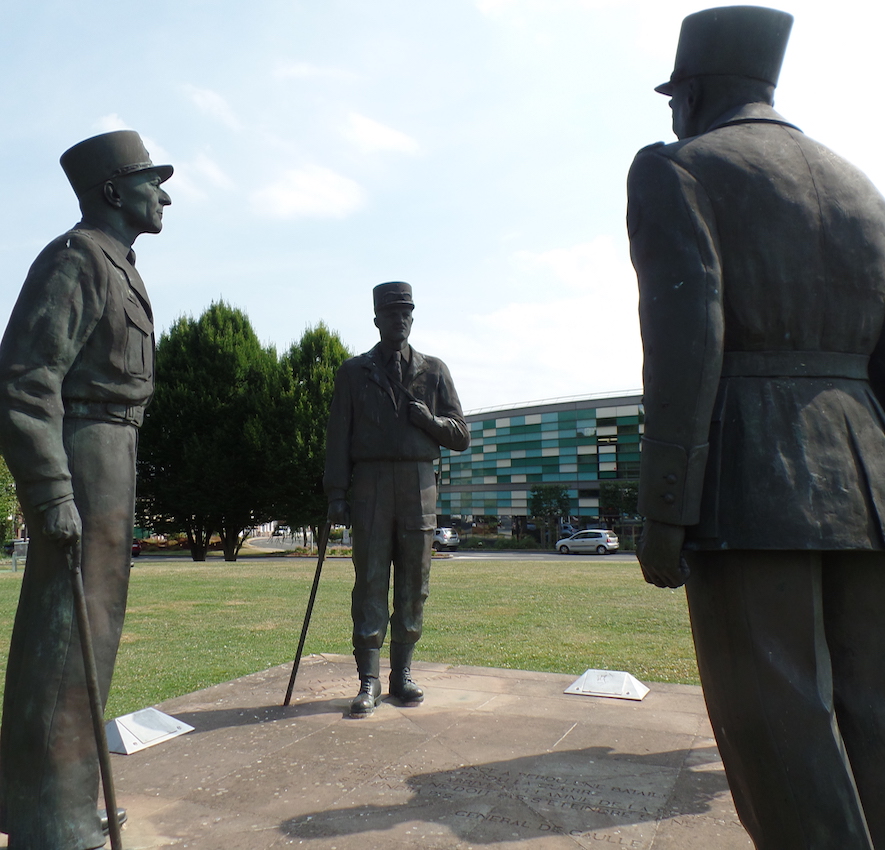 Today I start to head for the coast and through the site of the Battle of France in the early stages of the war. Much of this area has great significance for Flying Officer Christie but first I need to get to Picardy.
En route I stopped for a while in Beauvais which was extensively damaged during the war.
After my stop, I passed close by Beauvais–Tillé International Airport.  The tenth busiest airport in France and now handles about 4 million passengers a year.
Large areas of Beauvais were pretty much razed to the ground during both the First and Second World Wars, the later being during the German advance on Paris in June 1940.
Much of the older part of the city either damaged or destroyed and the cathedral badly damaged before being liberated by British forces on 30 August 1944.
This airport was built in the 1930s and seized in June 1940, during the battle of France,  by the Germans.
Beauvais was used as a Luftwaffe military airfield during the occupation initially as a bomber base, where Heinkels and Junkers JU88's flew sorties again UK airfields during the Battle of Britain and in September  1940 on raids on  London. They later moved to attacks on shipping and night bombing missions over England.
In 1943 it became the base of  Focke-Wulf 190's and  Messerschmitt 109s designated as interceptors of the USAAF B-17 Flying Fortress and  B-24 Liberator daylight heavy bomber raids over occupied Europe and Germany.
In response to these attacks, Beauvais itself became the target of raids by USAAF  Martin B-26 Marauders P-47 Thunderbolt fighter-bombers.  The attacks were timed to have the maximum effect possible to keep the interceptors pinned down on the ground and be unable to attack the heavy bombers.
The airfield was liberated by Allied forces in September 1944 and immediately, the base as cleared on mines , and the remaining  Luftwaffe aircraft destroyed. Incredibly little battle damage was sustained, and the airport rapidly became a USAAF  combat airfield,
Initially, B-26 Marauder medium bombers flew operations until March 1945. Once the combat unit had moved east, the airport was used by transport units, operating in supplies from England and evacuating combat casualties on the return trip.
Full control of the airport operations was returned to the   French authorities on 17 August 1945.
Progress
Distance - 872Km
Climbing 6949 metres
53 hours in the Saddle
This post is also available in:

Français