COURCELLES-SOUS-THOIX, PICARDY TO ENGLISH CHANNEL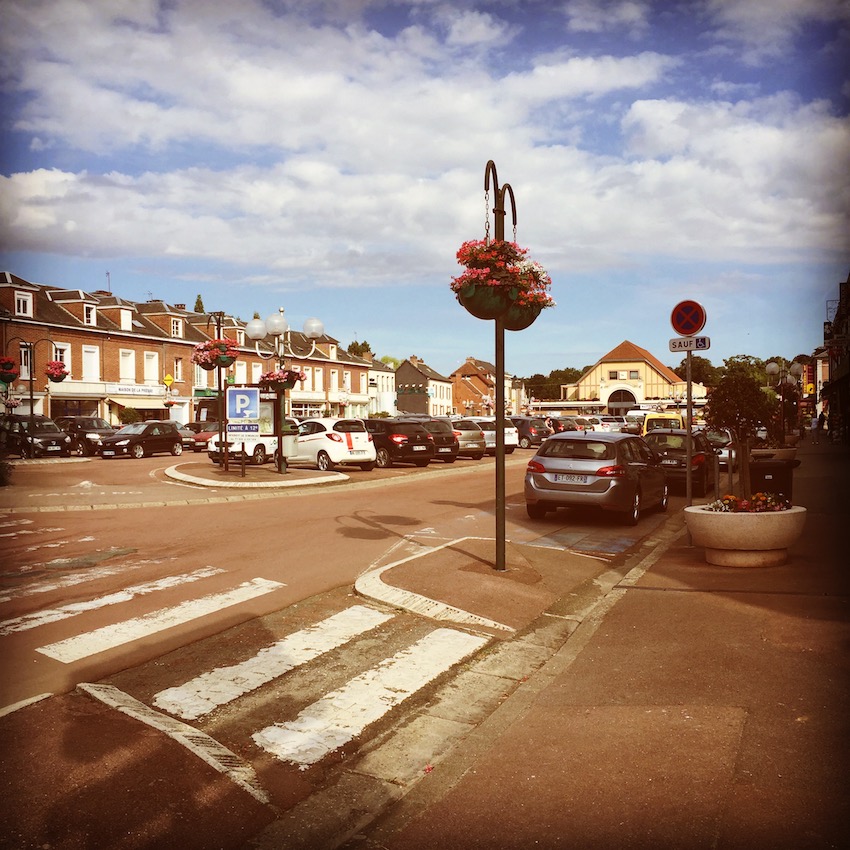 Today marks my first day of my second week in the saddle – none of this 'having a day off' like in the Tour de France.Today I pass by Poix in Picardy – A place of great significance for FO Christie. The very man who started my interest in this project.

During the Battle of France, Flying Officer Christie was a Flight Sergeant, attached to 53 Squadron RAF as an observer. He was stationed here in Poix
No. 53 Squadron was formed at Catterick, North Yorkshire during the First World War and disbanded shortly after. Reinstated In 1939, the Squadron was equipped with Blenheims and moved to France on reconnaissance duties at the start of the war. As the Germans advanced into Europe the Squadron relocated back to the UK in May 1940 continuing its reconnaissance duties from southeast England.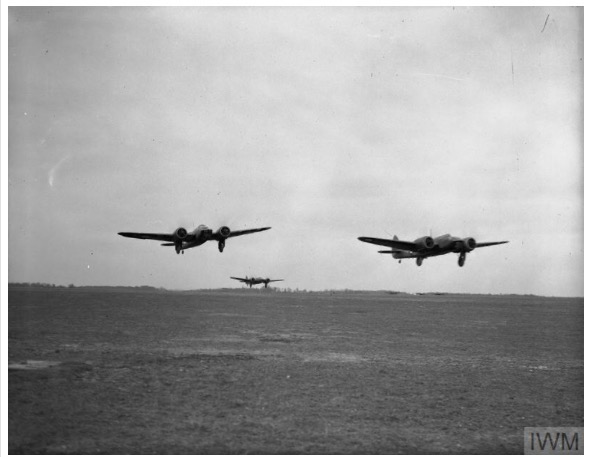 Christie was part of 53 Squadron based at their base at a small airfield near the village of Poixof a three-man crew of a Mark IV Blenheim Bomber on reconnaissance duties. The Bristol Blenheim was a British light bomber aircraft designed and built by the Bristol Aeroplane Company that was used extensively in the first two years of the Second World War.
Christie was the air observer / navigator, the pilot was Pilot Officer Alaisair Dyson Panton and the air gunner was Aircraftman 2
nd
 Class R W Bence. Both of whom survived the war. Panton made his career in the RAF rising to the rank of Provost Marshal/Director of Provost and Security Services. He died in December 2002 and some years later his granddaughter Victoria found his memoirs of the summer of 1940 and the Battle for France. She decided to get these memoirs published. The result is a book called Six Weeks of Blenheim Summer this book provides all the details behind the Brechin Hero Hunt
On 10th May 1940 t
he British Expeditionary Force had begun its advance into Belgium.
AT 04:30HRS ON 11TH MAY 1940 FLYING OFFICER PANTON WAS GIVEN A MISSION TO PHOTOGRAPH ENEMY POSITIONS IN SUPPORT OF THE ADVANCE BY THE BEF. HIS CREW, AS USUAL, OBSERVER FLIGHT SERGEANT CHRISTIE AND GUNNER, AIRCRAFT-MAN 2ND CLASS BENCE. THEIR MISSION WILL BE CARRIED OUT IN A BRISTOL BLENHEIM.
Progress
Distance - 739Km
Climbing 7302 metres
58 hours in the Saddle
This post is also available in:

Français